There are some folks in the news deserving our plaudits and others deserving our criticism. Depending upon our political leanings and other factors, we will have our differences of opinion as to who deserves which. Below are some of my personal choices for kudos or catcalls. I invite viewers to add some of their own to the list.
Super Bowl MVP Tom Brady
KUDOS AND CATCALLS
Kudos to Tom Brady for wanting to giving the 2015 Chevy Colorado pickup truck he received for being the MVP of the Super Bowl to his teammate Malcolm Butler for his game-winning interception in the final seconds of the game. . . .
Catcalls to the creators of most of the TV commercials on Super Bowl Sunday. How can so many advertisers get it so wrong? . . .
Kudos to Seahawks Coach Pete Carroll for the way he has dealt with the harsh criticism he has received from the Monday morning quarterbacks and second guessers who know what he should have done after the fact. Coach Carroll had a game plan. If it had worked, and the chances were good that it would, he would have been hailed as a genius. Furthermore, there was no guarantee that Marshawn Lynch, as good as he is, would have scored. The Patriots might have risen to the occasion. They were not looking for a pass. The quick pass, could well have worked, had not Malcolm Butler made an incredible interception. . . .
Kudos to Malcolm Butler for his instinctive reaction that resulted in a remarkable athletic feat! . . .
Catcalls to the nine Democrats in the Senate, who voted with the Republicans to approve the Keystone Pipeline, in the wake of five serious pipeline bursts in January of this year, accidents that have poisoned rivers and caused serious health issues for the affected communities. The bill now goes to the Republican controlled House, where it is sure to pass. Kudos to President Obama for promising to veto it! . . .
Kudos to the Senate for passing unanimously the Clay Hunt Suicide Prevention for American Veterans Act, the passage of which had been blocked by one lone Senator (Tom Coburn, R-Okla.). The much-needed bill now goes to the President's desk for his signature. . .
Kudos to all those who use social media and the Internet to help many persons in need and all kinds of worthy causes. . . .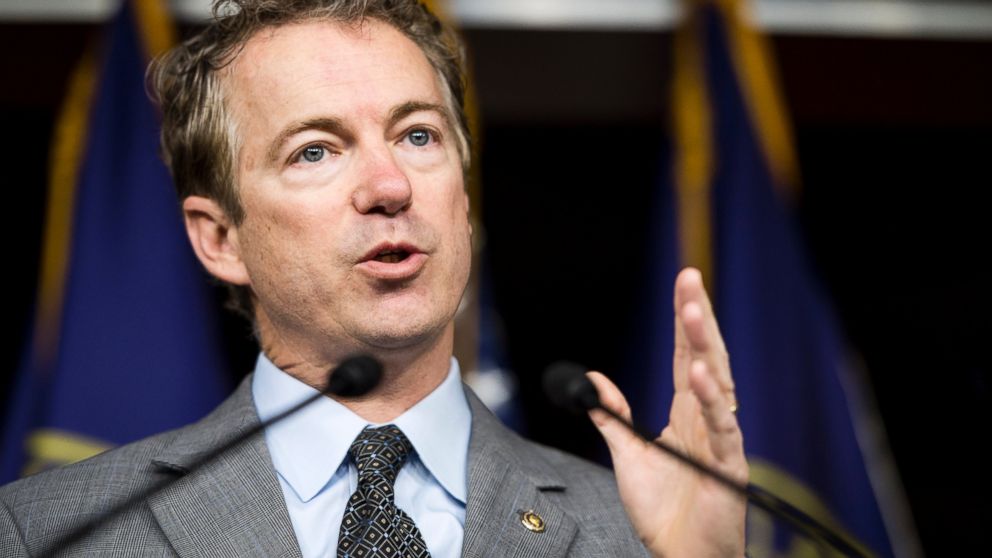 Senator Rand Paul defends his remarks.
Catcalls to Senator Rand Paul, who as a physician ought to know better, and New Jersey Governor Chris Christie for their unhelpful comments about vaccination, and to all those who are opposed to vaccinating children against measles. They are putting their own children at risk as well as others. They refuse to listen to the findings of medical science and the voices of those who know better. . . .
Kudos to those who advised Mitt Romney to withdraw his name from the 2016 race for the Republican nomination. . . .
Catcalls to the Republicans who are still talking about repealing the Affordable Care Act. They are ignoring its benefits, disregarding the millions of people who are benefiting from it, and misrepresenting its impact on the economy. . . .
Kudos to President Obama on his executive orders to date, including especially those regarding immigration and the move toward normalization of our relations with Cuba. . . .
Kudos
and
Catcalls to the Republicans who are now expressing concern about income inequality and voicing their desire to help the middle class. Kudos for talking about it; Catcalls for doing nothing about it. They have opposed every program proposed by the Administration to deal with those problems. Talk is cheap. Why don't they pass the President's Infrastructure Bill, the Transportation Bill, and other legislation that will create jobs, help the economy, and renew our crumbling infrastructure and transportation system? . . .
Add your kudos and catcalls in the comments below.