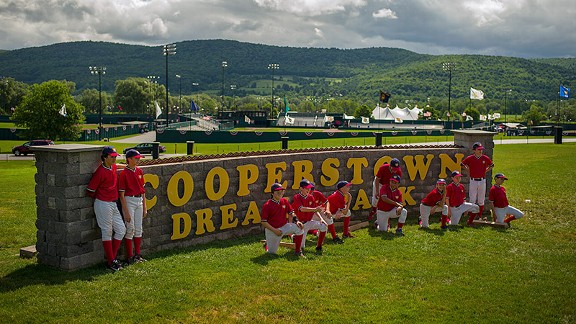 Over the past several months I have posted articles about and mentioned Cooperstown. New York, on a number of occasions. To substantiate further my high regard for that picturesque and surprisingly cosmopolitan village on the south shore of beautiful Lake Otsego, I am attaching a link to a series of brief articles written by Jim Caple for ESPN.com.
The link was sent me by my grandson Ryan Kanarek, who shares my love for baseball and for Cooperstown. The articles cover many aspects of life in the village of Cooperstown and are worth reading by anyone who has ever visited the town or has contemplated visiting there some day.
For a fascinating look at life in what I have argued is the most interesting town of its size in America, click
here
, and don't stop reading after the first article. Keep scrolling down the page for lots more really interesting reading.